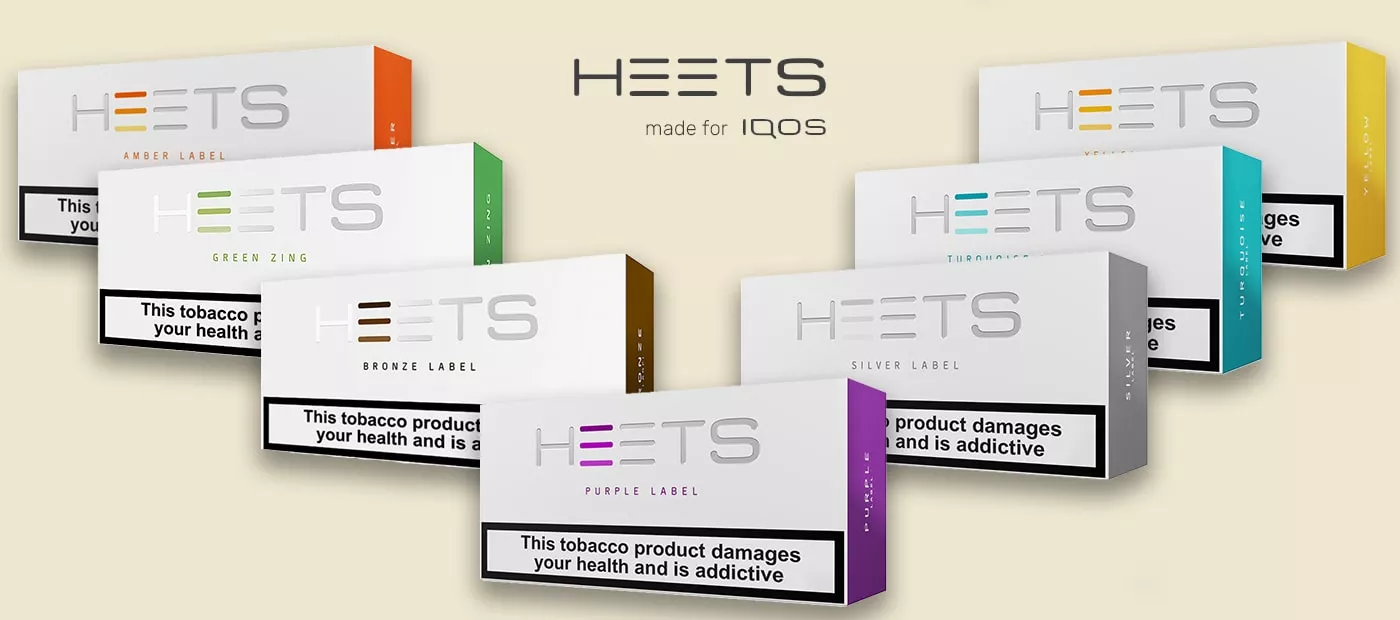 Shipping Cost
Only $9.70 Per Carton

Best Online Support
Hours: 9AM -6PM

100% Satisfaction
Buy Now

Best Selling Products

Buy Online IQOS HeatSticks – The paradise of flavors unknown before
When we think "modern and trendy" we mean IQOS HEETS.
IQOS HEETS (also known as HeatSticks) are designed for IQOS device only. These units contain the high-quality tobacco material and numerous filter sections.
What makes IQOS HEETs better than the rest?
First of all some of researches have shown that IQOS HEETS are less harmful than the original cigarettes.
It is worth mentioning that the water vapor generated by the evaporation of glycerin from IQOS does not contain burnt tar, which is in most cases stated as the main cause of most diseases and cancer, since paper does not burn. A huge advantage found.
IQOS HEETS come in different types, each having its unique taste.
HEETS AMBER Label
HEETS BRONZE Label
HEETS GREEN ZING
HEETS PURPLE WAVE
HEETS SILVER Label
HEETS TURQUOISE Label
HEETS YELLOW Label are the flavors you can find on our website.
Usually IQOS HEETS create a stable addiction but there are some good news for you, averagely IQOS HEETS is smoked less frequently than classic conventional cigarettes (based on the feedback from regular customers about 4-5 times per day).
Each IQOS HEETS stick contains 0,5 mg of nicotine.
The process of usage is very simple. The consumer inserts a HEETS into the IQOS holder, where it is heated up to 350˚C (with the conventional cigarettes it is up to 800 degrees).
What are the major benefits of IQOS HEETS?
it's less dangerous for your health
it's an innovation that helps one avoid stands on their fingertips
polymer channel that keeps the entrance of hot vapor into the throat when smoking.
Each HEETS packet consists of 20 specially created Tobacco sticks designed to go with IQOS kits.
Each HEETS stick can be enjoyed for 6 minutes or so (on the average), or 14 puffs (depending on the usage) which is quite similar to how a normal cigarette works.
There is nothing more simple than using an IQOS stick.
You simply insert your stick into the IQOS Holder and press the button until the LED light goes white. As easy as that you become a fan of the "new generation" product named IQOS HeatSticks.